Do you feel like you've plateaued with your blog? Do you wish you had a steady stream of subscribers? Are you at a loss for getting in contact with new readers?
All of this is related to the search engine optimization (SEO) of your blog posts. SEO writing tips are so crucial for getting your pieces of content out in front of people who actually want to read them. These people are searching terms and words every single day that could be right inside your blog, leading them to your subscribe button.
Here's how to make your blogging SEO happen.
Using a keyword planner will help you identify the words and phrases that people are searching in Google for a blog like yours. Google's Keyword Planner enables you to search for keywords that you rank for, and compile a list of words you can write into the title and body of your posts.
We highly recommend KWFinder.
Not only does your text need to be keyword-rich, but it also needs to make sense, too. Sprinkling in keywords haphazardly, known as keyword stuffing, can get you in trouble with Google. Therefore, find your keyword phrases and build content around them. Make sure they appear in the title and first paragraph of the blog. Additionally, ensure the blog is grammatically correct, well-organized, easy to understand, and completely original; copying content is not going to do anything for you. Always proofread and make titles succinct, somewhere between 25-80 characters.
When used correctly, structured data provides the right information to display snippets of your content in search results. Adding in location, author, or other schema data helps search engines rank and configure your website, pushing it up in search feeds. Google is so obsessed with structured data that it even has a tool, Google Webmaster Tools, that helps you configure your site for proper schema.org data.
This is why we think Google Search Console is so Important!
There is the WordPress SEO by Yoast and the All-In-One SEO Pack for individuals looking to maximize their SEO writing tips. These plugins suggest changes to article copy and augment the code of your theme to ensure it is as SEO-friendly as possible. If you want to use a non-WordPress resource, there is also moz.org, another leader in SEO writing.
Once you do all of this and increase your blog traffic, it's essential to give these people frequent, new, and engaging content that will keep them around. It's no secret that people like consistency, which is why if they can count on you to publish every Monday and Friday, they are going to check-in without being forced. Taking a 2-month hiatus will lose you followers and confuse new traffic that has discovered your online marketing blog via your SEO tools.
If you deploy these SEO tips, in just a few weeks, you will notice a spike in your blog traffic. Get started today.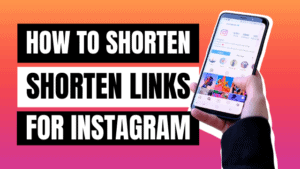 People love Instagram. That's because it allows you to share stories and information with others in a fun fashion. You have probably heard that images
Read More