If you've just started using Google Analytics to enhance your web presence, you've come to the right place! Our concise Google Analytics Crash Course will show you how to use Google Analytics in a few simple steps. Even if you're an advanced Google Analytics user, you might learn some new marketing strategies to add to your repertoire! 
Note: While this crash course will touch on key points, you can use Google Academy Courses (free of charge) to further enrich your knowledge!
What is Google Analytics?
In short, Google Analytics is a platform that website administrators may use to collect data about visitors to their sites. Though it does not collect personally identifiable information, you should notify users somehow that you use Google Analytics to enhance their experience.
After injecting a small piece of JavaScript (provided by Google), you will be able to collect this information on each page visit:
The

language

the visitor speaks

The user-agent (the

browser name and version

) of the visitor

The

device type

used to access your site

The

operating system

(Mac, Windows, Linux) and

version

of the device

The referrer (

source

of the click)
In addition to that, you get access to a nifty dashboard that lets you monitor user behavior on your site(s) in real-time, look at trend graphs, and set filters to see what is causing users to visit and/or leave your site(s). 
For the purposes of this Google Analytics Crash Course, you just need to know that it is a powerful platform that collects user data and allows you to view activity over time to determine how to best operate your site. Keep reading to learn how to use Google Analytics.
Getting Started with Google Analytics for Beginners
Follow this quick list of steps to get up and running in no time!
1. Make a free Google account first.
2. While you're at it, register for a Google Analytics course here.
3. Note that you will be asked whether you intend to take a Google Analytics Assessment on the two-page signup. We'll take a look at whether the Google Analytics Certification is worth it later.
4. Head to this link after signing in.
5. (If prompted) Register your Google account with Google Analytics
You should be presented with a Dashboard like this:
6. Click on the "Admin" link at the bottom-left.
7. You should now see a screen like this:
8. In the center column, you will see "Property" at the top followed with some options.
9. Click on "Tracking Info." This will expand into an accordion.
10. Select the first option in the accordion ("Tracking Code").
Note: This is the JavaScript code we mentioned earlier. 
11. Copy the JS code in the box titled "gtag.js."
12. Paste that within the HTMLbrackets of the index of the site you want tracked. 
13. Hit the "Test Traffic" button to ensure everything is linked together properly!
And that's all there is to the initial configuration! As far as data collection and marketing tools go, this one is very easy to set up. Don't worry; our Google Analytics Crash Course is just getting started!
Have WordPress site(s)? There are several plug-ins, such as Yoast SEO, Rankmath, and SEO Press that can help you integrate Google Analytics with your site(s)! Your "Tracking ID" (shown in the screenshot below in the next section) is all you need. 
You just need to follow instructions provided by the plug-in you choose and provide that Tracking ID. It is not necessary to put the Tracking ID on every page of your WordPress site(s)! Once you've linked your Tracking ID, you can make sure everything is synchronized correctly by hitting the "Send test traffic" button, also in the screenshot below, and you're all set.
Configuring Accounts on Google Analytics
Google Analytics is built to be used by people and businesses alike, so this may not be applicable, depending on the size of your site, and if your site is just personal or a larger commercial venture. Feel free to skip this section of the crash course if you know that you will be the only person using the platform!
1. On the page with "gtag.js" that we visited earlier, click on "User Management" as shown below:
2. You will see just yourself (the "admin") with all permissions.
3. You can use the intuitive interface to add and remove people who need access to your data.
Note that, while you can assign any permissions to any user or group of users, data processed by Google Analytics cannot ever be edited, even by you!
This wouldn't be much of a Google Analytics Crash Course if we didn't cover what most people use it for — basic site monitoring! Note that if you are just trying this quick Google Analytics tutorial, you may want to use the "Demo Account" Google provides so you can actually see features in action! On the bottom of the panel, there is an option to do just that!
On the main Google Analytics page, on the left-hand side, below "Home" and "Customization", there is a menu item that says "Reports". There are too many types of reports we can generate to cover in this Google Analytics Crash Course, so we'll focus on the second (and most important) item: "Audience".
1. After you have selected "Audience," the dropdown menu below it will have several options. Select "Overview."
2. In this section, there is one large graph and several smaller graphs. Using on-screen guidance, you can change the timespan as you view various factors, such as:
Users
New Users
Sessions
Number of Sessions Per User
Page Views
Average Pages Per Session
Average Session Duration
"Bounce Rate"

(percentage of people who visit only a single page, then exit your site)
3. You can do this "drill-in, drill-out" approach with every property you see!
We hope that this Google Analytics Crash Course is helping you see how it can be applied in a manner that's useful to your site(s), but we still have two more topics to cover: "Views" and "Reports"!
Everyone has their personal preferences when it comes to dashboards like this one. Some folks like to just have everything laid out in one place (not sure how you people do that one…), while other sensible people (clearly, I have no opinion on the matter) prefer a more simplistic view.
Either way, you'll likely want to be able to customize your Analytics view! The good news is that whether you just want the layout to be slightly different or want to fundamentally alter it, it's possible. Here's the low-down on how to do that!
1. On the Dashboard, there is a link that says "Customization." Click that.
2. On the menu that cascades under it, click "Dashboards."
3. You should now see a screen that looks similar to this:
4. Click the red "Create" button.
5. You'll be given the choice to use a "Blank Canvas" or the "Starter Dashboard" and be prompted to name your View.
As a rule of thumb, you'll want to only use "Blank Canvas" if you're experienced with the platform; you might miss out on important data otherwise!
6. Once you proceed, you'll hit a screen like this:
7. Hit the "Customize Dashboard" button on the top-right as shown.
a. This will only allow you to change how many widgets you see at once.
8. Hover over any widget, and you'll see a little "X" icon appear at the top-right. Click that to remove it from the View.
9. Changed your mind about that widget you just deleted? Click "Add Widget" on the top-left, and you can add a widget with custom data to your custom View!
As you'll see as you experiment, you can use these custom widgets to ensure that you're getting your target audience and have key metrics ready from the get-go. Now, onto the final stage of the master plan to take over the universe… Sorry, I meant the last piece of our Google Analytics Crash Course!
The last feature we will cover in our Google Analytics Crash Course is the amazing "reporting" feature it has. This allows you to make printable and shareable reports. Even if someone doesn't have access to raw data, you can still give them access to a report with that data (this is also known as an "Executive Summary").
1. Again, on the left-hand side of the main Dashboard menu, click "Customizations."
2. In the menu that unfolds beneath it, click "Custom Reports."
3. You'll then be taken to a view that looks like this:
4. Hit the "New Custom Report" button to get started!
5. Note that you'll need to choose a View like we discussed earlier to generate your report (See, we did put in a bit of thought in our order there!).
6. You can group metrics in predictably named "Metric Groups" or just choose individual metrics to add to the report. 
7. Note you can also add "tabs" (that look like web browser tabs) to your report if you have different focus points!
8. You also will need to add "Filters." Filters are often over-complicated in tutorials, so here's our rundown: 
Think of a

"Filter"

as if it were single-stream recycling (weird analogy, but we're getting there…).

With both Filters and single-stream recycling, there are different categories of items. For example, a commonly used filter would be

"Device Type."

 

With a filter

of this type

, you can specify to

only

show results of a certain device type or to

exclude

results of that device type!

In the end, with both recycling and Filters,

everything

gets processed, but it's

sorted out

into proper containers, the Report being one of them!
9. Once you're done with everything, you'll need to hit "Save." From there, you can share it, print it, etc. 
Our little course has covered: why Google Analytics is awesome, how to implement them in a basic fashion, and has hopefully provided you with a broader content marketing toolkit! 
However, just like with any art, to become truly proficient, you have to practice it! You can also access loads of free classes provided by Google Academy. They provide free series of video tutorials, complete with sample exercises and even sample website data! You can even just go into the "Demo" Account as long as you have a valid Google account (please read everything on this page first). It has a live feed of information and allows you to use the full Analytics suite.
Courses range from "Google Analytics for Beginners" to "Advanced Google Analytics" to "Google Analytics for Power Users", so you can learn just enough to do whatever you need to!
We've been asked whether getting Google's Analytics certification (called "Google Analytics IQ") is worth it. The answer is a resounding yes! 
First, all of the training materials and even the exam are free for everyone! Second, you'll actually learn everything through what Google marks as "Advanced" and become truly proficient! As one of the (very) few certifications that is both free and from a respectable institution, there's no reason not to get the certification unless you believe you will never use Google Analytics (but that would beg the question: why are you reading this article?).
A MUST!
Did you set up your Google Search Console account yet? Here's why Google Search Console is SO important for every site owner.
Thank you for reading through our entire Google Analytics Crash Course for Beginners! We hope you can take some knowledge gleaned from this article and apply it to real-life scenarios.
One last tip! Here at Clever Sequence, we want to provide you with all the easy-to-follow-tips, so that's why we encourage you to always check out for broken links! it's incredible important. Trust us!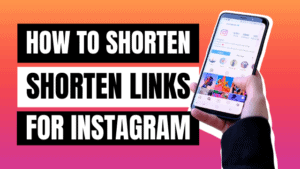 People love Instagram. That's because it allows you to share stories and information with others in a fun fashion. You have probably heard that images
Read More