Is your WordPress site running slowly? Do you wish you could speed things up? Is its performance slowing down your productivity and customer service capability?
If so, we're going to show you how to enhance your website performance and kick the WordPress slow-theme to the wayside, starting with a few tools available at your disposal. It's important to remember that slow speed kills conversions. Don't let this happen to you.
Let's get started:
Did you know that 80% of a website's page load time has to do with the number of sheets, images, scripts, etc. on it? You can measure the amount of HTTP requests per page by using tools like "Developer Tools" through Google Chrome to count the amount. As you learn about the requests, you can proactively remove them to increase page load time so you aren't losing readers.
HTML, CSS, and JavaScript files may determine the outlay and appearance of your site; but, they can add to that download time, which is why you want to try and combine as many of these files as possible. When you "minify" a file, you remove unnecessary formatting, whitespace, and code that is adding to the junk per page.
Minimize Time to Initial Loading
Moving on from individual page loading time, you will also want to analyze the amount of time it takes for a page to start loading. This is known as time to first byte, or TTFB. Google recommends keeping your TTFB to less than 200ms to help with consumer frustration. If your TTFB is greater than 200ms, this could be due to network issues, dynamic content creation, web server configuration, and traffic. You have control over the content and server component, which you should spend some time reviewing.
Another way to be a speed optimizer with regards to your website is to optimize your images. First, re-size your images before uploading them, and then compress them to reduce the load time. One great place to compress images
for free
before uploading can be found at
ImageResize
. However, we highly recommend
ShortPixel
to compress and optimize images up to 90% compression rate​ without loosing quality at all.
Lastly, although plugins might seem appealing, especially on a site like WordPress where they are so readily available, note that plugins can make your website sluggish. Therefore, spend some time analyzing which ones are necessary, as well as which ones can be deleted.
We hope you have enjoyed reading about these website testing tools that will increase the speed of your WordPress site tenfold! If you spend a simple afternoon mulling over plugins, images, HTTP requests, and extra files, you'll find that the problem can be remediated immediately, for ultimate website performance.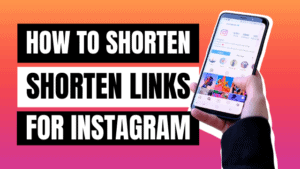 People love Instagram. That's because it allows you to share stories and information with others in a fun fashion. You have probably heard that images
Read More