When it comes to launching a website, you will soon realize there are lots of lingo and technicalities to learn about. Not only that, but there are dozens of web hosting companies to choose from. Here we hope to break down some of the common terminology and provide pointers on what to look for in the ideal web hosting service for your new website. 
As you may already know, web hosting is a service that enables companies and consumers to publish a website on the Internet. 
Web hosting companies offer the technology and facilities required for a website or database to be accessed on the Internet. 
Websites are hosted or maintained on special machines called servers. If Internet users wish to visit your page, they need your website domain or address and type it in their internet browser. Then, they will connect to your website, and your web pages will be visible to them.
Why should you consider getting a web hosting service?
The benefit of using 
web hosting
along with a CMS is that it helps you "
drag and drop data"
to develop your website and upload your web page in a few clicks
. Additionally, there is no need for professional expertise to develop your site.
But a
web host
 offers businesses more than web hosting features!
Web hosting companies usually hire 
in-house engineers
to ensure that their clients' sites are online and operating 24/7
.
Plus, whenever site owners seek
assistance
, or 
troubleshooting
 (e.g., website security, website performance,  email unable to deliver/receive, 
website domain renewal
, and much more), in-house web hosting engineers are always there to help you out
. Again, if they are a reliable web hosting. 
All these features will help you run your website more
efficiently
, and without you worrying about technical issues
.
How to choose a hosting service?
For creators, developers, entrepreneurs, and others, selecting a hosting provider is like hunting for Mr. Right
.
There are tons of hosting companies, but it's difficult to differentiate the good ones from the bad ones
. 
Selecting a hosting company without doing your homework might make you feel helpless, tricked, or clueless
. To help you be free of such issues, we have put together the ideal checklist to choose the best hosting service. We also have created a list of the most reliable web hosting providers in the market.  
Take a minute to reflect on what you're trying to get out of this website before you start looking for a hosting provider. Things like how much traffic you are expecting to drive, how much media, (photos, videos, gifs. etc,) you are thinking to display on your website. Are you taking payment information? Create a list of the main factors to ensure you are not overpaying for a web hosting service and other add-ons. We will be talking about costs in a few.
Rating & Reviews and social proof
The first thing you want to consider is the reputation of the hosting provider. Ratings, testimonials, and customer reviews are the best way to know how well-reputed the web hosting company is. A fun way to find the web hosting provider of your favorite website or blog is by using hosting checker.
How To Choose A Web Hosting Service - The Checklist
The most common features most web hosting companies provide are:
WordPress is CMS (Content Management System) which is a digital platform used to build websites. It is a powerful blogging and posting management method for websites, and it drives over 25% of the total websites. Most hosting companies will inform you whether they provide WordPress-compatible hosting or not. 
Along with a domain name, your web hosting company provides an email account, which can be linked with your domain address. something like [email protected]
if it's a great web hosting provider such as Fastcomet, they will help you walk through the set up of your professional email address. 
The distinction between the two terms is the server type where you are hosting the domain.
For shared hosting, the website resides with another adjacent users who use the same network
. With 
dedicated or personalized hosting plans
, the platform has a server of its own. 
There are clear benefits and drawbacks to all them.
You must learn the difference between dedicated and shared hosting to select the right choice for your company
. 
Shared hosting vs. Dedicated hosting
It operates by hosting several sites on a single server.
Some people like to compare shared hosting to a community bus system since it is cheap to use, but you share the service with other people
. It also requires little to no technical skills to operate it.
However
, it creates security and performance risks.
For example, your site's IP address could
be flagged
. This usually happens if someone who you share the server with sends spam to its users.
If you want to stop your emails from
being sent
to your receivers' spam inboxes, make sure to pick a web hosting service that has policies against this problem
.
It implies that your domain
is hosted
on a 
dedicated processor
devoted
exclusively
to your site, which results in more stable website efficiency
. It's like leasing your own car. You've got more power, better security, and the car dealer takes care of your oil change.
However
, it often comes at a
significantly
higher cost and takes more expertise to sustain it. 
Dedicated hosting
 has equal benefits and drawbacks. You can customize it and
utilize
all resources
independently
. 
Shared hosting
restricts customization.
 Any modifications made by the hosting provider to the infrastructure will apply on all websites on the shared server
.
Dedicated hosting facilitates full customization.
You don't share the server with any other domain.
You can customize the system to run unique applications, and maximize the bandwidth and resources as much as you need
.
The risk for delays or downtime rises with 
shared hosting services
. It may be because of "poor-quality neighbors" — websites on your the shared server.
Dedicated hosting is
highly
secure, making it the 
ideal hosting package
for companies with heavy traffic volumes
.
Shared hosting may be a good choice
for
s
mall and medium businesses with traffic less than 50k visitors per month while
dedicated hosting
for larger amounts of traffic
.
Shared hosting can cost between $0.99 and $20 a month,
while dedicated hosting
can cost more than $30 a month, based on the package of course
.
Always keep extra costs, such as, extra SSL Certificates, Premium Backup Services, Advanced Spam Filters, ID protection, Malware detection, and many more
.
Bandwidth - Traffic estimate that hosting can handle
Bandwidth is often known as the transmission of data, i.e., the number of bytes accessed from your site to your visitors or vice-versa
. You must estimate the
 amount of data your website may drive,
so you can choose the right plan.
While some hosting providers tend to provide unlimited bandwidth, there is generally a cap that may
be met
at extra price
.
If you are thinking of adding a lot of data (text, pictures, videos) to your website, you may have to pay extra to get more bandwidth
.
An
addon domain
 is a completely functioning domain that can
be generated
from inside the control panel
.
It is a new, exclusive website located in a new file on your profile so that you 
host
multiple
domains
 from a single command prompt
. 
You can provide the addon domain with email addresses, 
hostnames
, and other features like the server's primary domain
. These serve you in many ways like helping you save money on buying a new domain name.
Various services provide a different number of addon domains in the package. Once your business plan is ready, you will know which one to choose.
Look for a 
hosting service
 that provides you with a
user-friendly
control panel
that helps you
conveniently
monitor
certain aspects of your site
.
Also, check your web hosting needs, what kind of services your 
web host 
offers, and are all the services accessible in the control panel
?
For example, if you wish to sell products or services
digitally
, you will
require
a host that will allow you to set up a 
Secured Socket Layer (SSL)
 that can further help you in receiving credit card payments
. This type of settings must be accessible in the control panel.
Another important aspect you need to look up is 
reliability. Uptime
 is by far the most critical component of the 
hosting of a domain
. It should be the key thing you use to determine the efficiency of a prospective web hosting service. It's the duration for which your 
website hosting server
 is up and running without a break. Uptime ratings are usually offered in percent rates, such as 99.95 percent. 
If the hosting service has 
high uptime ratings,
 it's a clear sign that servers are running well.
Therefore
, if you pick a service based on this measure, you should expect that your platform can remain up and running at all the times
. Never settle for a provider that doesn't provide at least 99.5% uptime. 
Downtime
negatively
impacts businesses, sales, and the economy, and you would not want it
.
Server location (Data Centers)
This is one of the most important aspects. Some hosts are starting to call it "Globalization." This means that the host has several data centers around the world, ensuring that customers can access your site quickly! Check out the data centers of the most reliable web hosting providers here.
It is the most important aspect of e-commerce these days. Reviews and ratings
primarily
depend on the way your support works.
While many web hosts depend on conventional methods of 
customer service
 like email and calls, a 
hosting company
that provides a live chat service can allow you get in touch with engineers and technicians in a matter of seconds
. This will ensure that your website runs
smoothly
, and up to date.
In case of hard drive crashes or malware, a few web servers create daily data backups, so that they can recover the website if the worst-case scenario strikes happens. You definitely need to check if your web host provides daily backups.
Cost is another significant consideration. It is worth figuring out if there are any additional expenses on items like certificates, renewals, and improvements.
Compare the prices of a few hosting services and figure out which one is the most cost-effective based on your needs. Some web hosting companies create dark patterns to upsell you, so in the end, they will benefit from your purchase. Always double check checkboxes and radio buttons before pulling out your credit card. 
By looking at these essential factors like payment options, flexibility, and connection, you can get the
 best hosting service
in the market
. We recommend taking your time and create a plan for your website. what are you planning to
accomplish
first in the short and long term.
Make sure you have your goals set, so you don't end up paying for extra fees and services like it has happened to many bloggers out there
. 
We hope you enjoyed this checklist on how to choose a web hosting service.
and one last tip, it's very important to make sure you have a well-established information architecture even before buying hosting
. Wireframes will help you do
just
that.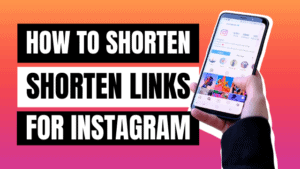 People love Instagram. That's because it allows you to share stories and information with others in a fun fashion. You have probably heard that images
Read More