So, you've installed WordPress, your server is up and running, and now you're ready to jump into making the world's best blog content. Some hosts are better than others about how to access WordPress admin tools, but I remember that I needed to look up how to log into my WordPress site the first time I created one! We'll walk through how to login to WordPress and how to troubleshoot issues you may encounter during the process.
How To Log Into My WordPress Site?
Follow these steps in order to maximize the chances of getting logged in and not locking yourself out and having to send that embarrassing support ticket (not that I've ever done that…).
Step 1: Gather All Related Information
Chances are that your WordPress login information is contained in one of many emails you received when you signed up for hosting. Always use a real email address when you sign up. If you're concerned about receiving spam or having your information sold, should you really even be using the service in question? Feel free to check out our complete chart of reputable web hosts if you need inspiration!
Here is an email with details on how to log into my WordPress site that I received, for example, shortly after I signed up for an account with a third-party WordPress host:
Long gone are the days when hosts would use a "default" username and password. For example, some beginners think they can't login to WordPress admin when they input "admin" as the username and "password" as the password. You should also remain vigilant during the signup process, as sometimes the WordPress Dashboard access info is only given out then.
Step 2: Ensure You're At the Right URL!
Remember, you will first need information on how to get to the WordPress Dashboard before you're able to log into it! Most major hosts we've looked at stick to the traditional URL scheme, although this can present a security risk.
Unless otherwise noted, the path to the login should be: [your WordPress domain name].com/wp-admin.php/. Since pretty much everything can be customized with WordPress, the appearance may be different, but it will generally look something like this when you hit the right page:
If you've scoured your emails for information on the correct URL and wp-admin is not working, don't give up! Even I could not find my original email with info on how to log into my WordPress site for this tutorial (just don't tell my boss!).
Step 3: Recover Your Password
Unless it has been disabled by either you or your host, there should be a password recovery option. For security reasons, lots of hosts have stopped including a link to it, so here's how to access your WordPress admin password recovery page: [your WordPress domain].com/wp-login.php?action=lostpassword. If all goes well, you should see something like this:
Protip: Don't try to guess a username for this page. Most hosts will randomly generate one for security purposes. Enter the email you utilized during the signup process, then click the button boxed in red that says "Get New Password". If you've entered a correct username or email associated with the account, you should see this screen after clicking the button:
As always, if it doesn't show up in a minute or so, check your Spam folder! While it will vary by email provider and host, there's a decent chance that's where the email that will tell me how to log into my WordPress site will go! A few seconds after I requested a reset, I looked in my Spam folder, and voila!
[Optional] But I Still Don't Have the Info on How to Log into My WordPress Site!
Still having trouble logging in? At this point, chances are high that you'll need to contact your host. Each host has a different password recovery process that usually begins with identity verification. For example, your WordPress.com login info recovery process may differ from your WordPress.org login info recovery process! You'll need to visit your host's "Help" or "Contact Us" page.
WordPress is definitely a double-edged sword. While it is one of the most innovative Content Management Systems (CMS) to ever be conceived, it can sure be a pain to manage sometimes (but that's what CleverSequence is for!). While typing up this post, I realized that I also had lost the information I'd received on how to log into my WordPress site! Like most of us, I counted on my browser's ability to save my passwords (an egregious security violation; please do not do this).
In the end, by following my own steps, I recovered it and now have access to the beautiful CleverSequence Test Server! You can see the evidence below!
In summary, here are the steps we followed:
Get all the info for your

admin

account.

Make sure you have the correct

URL

for our site.

Take advantage of WordPress's built-in "password recovery" feature.

Troubleshoot any remaining issues!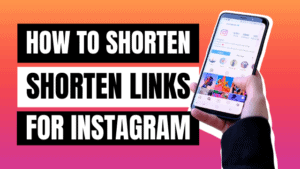 People love Instagram. That's because it allows you to share stories and information with others in a fun fashion. You have probably heard that images
Read More