User experience, or UX, design is a broad term referring to the process of crafting utilities that provide a useful, meaningful, and relevant experience for the user. Though many conflate it with "user interface" design, UI is actually a subset of UX.
The UX designer asks themself: what are the user's needs, and how can my product fulfill their needs? Good UX designs aim to create a positive feeling in the client, encouraging them to remain loyal to the particular service or brand.
UX is not purely about what's happening on the computer screen, either. Every time that you visit a brick-and-mortar location or speak with a customer service representative, you are having a user experience that's been crafted by the managerial staff.
UX Design goes beyond the practice of making a rough product or digital service and tries to make existing services memorable. It requires getting to know the targeted client, often through a process of trial and error.
Though it can seem simple to know what the user needs, you as the provider, should never attempt to guess what's useful for the client. After all, there's a reason why online "User Testing" services that pay people to review websites have quickly become a multimillion-dollar industry within the past ten years.
Here, we'll outline how to start learning UX design on your own, at home, and often for free.
How Long Does it Take to Learn UX Design?
Learning UX design is no simple task. Academics would state that UX is, all at once, a humanistic, holistic, and Socratic discipline. If you're attempting to take online courses or attend a school in person, it could take two or more years to truly understand everything that underlies effective design.
Keep in mind that the length of time it takes to learn UX design is based on the types of tasks and products that you want to craft. For instance, a large client-driven website will take much more time to implement UX design than a small e-commerce site that simply wishes to refine its checkout process.
For large websites, implementing user experience roughly adds three to six months on the front end development of the entire project. However, companies and freelancers are willing to undergo this lengthy process in order to keep as many clients attracted to the service as possible.
So, how long does it take to learn UX Design? The answer is: it depends. Individual freelancers should expect to budget at least two to six months to fully develop their visual design skills, empathetic listening, product management, writing, and understanding of code.
How to Start Learning UX Design
Thankfully, you don't have to invest thousands of dollars for higher education in UX design. We're in the era of fully available open-source, extensible, and high-quality educational materials relating to everything design-based.
Develop Core Concepts about Design
You may think that as a client yourself, you know exactly what differentiates poor design from excellent design. Henry T. Ford, the manufacturer of the '20s T model car, summed it up perfectly: "If I had asked people what they wanted, they would've said faster horses." 
As a designer, you need to able to target the niche need that needs to be fulfilled and fulfill it as seamlessly as possible. UX Design works with people to identify habits, goals, and constraints. 
Before you start creating a project of substance, begin by educating yourself on the very fundamentals behind common design practices. At the end of the day, UX operates on the principle of user-driven design. 
Find resources that outline the four major steps of UX Design:
Task analysis, Documentation, and User Interviews: begin by asking the client what they need and observe how users perform tasks that could be improved.

Product strategizing: research who the user is and how they learn about processes.
Usability Heuristics: determine whether or not your product is both functional and aesthetically pleasing.
Validation of the Product: have users test the product before it is deployed publicly 
Developing a strong understanding of UX principles will help you identify the tools you need to learn and use.
Research Common Tools for UX and UI Design
Unfortunately – or fortunately, depending on your interests – there's no getting around the hard technical skills required for building a marketable UX project. Thankfully, there's a huge range of tools that allow you to prototype, user test, and interactive craft design instantly. 
As a UX designer, do you want to build the nitty-gritty technical modules yourself? Alternatively, would you rather work in concert with a team of programmers to build a usable product? Consider the different constraints you'll have working alone or with a team of specialized creators. 
The most common modules useful for UX designers include prototyping tools that help you to plan and execute a design. Many developers start by wireframing, which simply means designing a website at the structural level before overlaying it with custom content. 
Others prefer to make mind maps, flow charts, and diagrams before they get started. Sketch, Adobe Illustrator, and inVision Freehand are all great tools made for collaboration on a team of designers and web developers. Many services are completely free and feature extensive documentation. 
To get started, many learn UX UI online through free or low monthly subscription services. For example, Hackdesign makes it easy to learn UI UX design free through step-by-step tutorials, articles, cheatsheets, and daily task lists. Similar alternatives include Coursera, My.path, and GYMNASIUM, which all offer the best way to learn UI UX design. 
Identify a Personal Projects
A large part of learning is the "push and pull" method: first, research common UI toolsets so that you know what's out there. Next, 'pull' your knowledge to craft a fully-fledged project.
Hands down, the best way to learn UI UX design is through creating personal projects. There's no way to understate the importance of getting your hands dirty, making mistakes, and finding out what actually draws clients in.
It's best to start small and seek out a project that personally interests you. If you're an artist, consider making an art portfolio website that is clean-cut, demonstrates personal flair, and is highly usable. Take this time to familiarize yourself with the resources we listed above.
Later on, build upon foundational knowledge with larger projects that incorporate more of the fundamentals of UX design. Team up with coworkers or friends who are interested to learn UI UX design or who need to develop a module for clients.
Additionally, making personal projects is a great way to demonstrate your specific technical knowledge to potential employers. Learn UX UI online by building a project and referencing online courses, materials, and toolsets as you need them.
If you feel nervous, making a project on your own, create a timetable that outlines ways you can work towards the project a little bit every day. It's much easier if you break the project up into manageable chunks rather than tackling it all in a few days.
Seek Out Feedback from Real Users
Once you've completed a personal project, ask your friends, family, and coworkers what they think. If you have a mentor, seek out their advice or technical knowledge whenever possible. Try exposing clients to the project and watching how they interact or move through the service.
This way, you can identify areas that create confusion, frustration, or that need further work to really wow the client. At this point, if you want to know how to start learning UX design, congratulations – you've done it. Users are giving you their feedback in a way that helps you craft an increasingly meaningful experience: this is the essence of UX.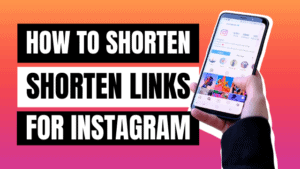 People love Instagram. That's because it allows you to share stories and information with others in a fun fashion. You have probably heard that images
Read More