So, you've decided to dive into WordPress, and you have a great site idea, a host, a domain, and maybe even a jazzy theme picked out! WordPress is unfortunately not telekinetic, so if you want to get to work on customizing WordPress, the home page is where you should start. In this article, we'll detail exactly how to edit the homepage on WordPress to set you on track for blogging success! We'll also play around with some of WordPress's home page settings to help inspire new design ideas. After all, your blog's home page is what most first-time visitors see, and first impressions matter!
How to Edit the Homepage on WordPress
Remember, this article is for readers of all levels of experience! If some of these steps seem trivial to you, feel free to skip ahead until you see something new. If you're brand new to the wonderful world of WordPress (say that three times fast!), then you can easily follow along from Step 1 through Step 4!
Step 1: Make a Backup First!
Depending on the host you use for your WordPress site, you may or may not have automatic backups. Intervals also vary drastically. Even if you do have automatic backups, consider manually backing up your site before going in and editing it. The last thing you want to do is permanently ruin a design that took a lot of hard work!

Chat with the support team that your host provides. Many hosts have an "in-house" tool that performs full-site backups. You also have the option of checking the official documentation on backing up your site. Slow or no support? Don't start your WordPress journey off on the wrong foot. We have compiled a library of reviews of quality WordPress hosting services that you can take a look at if you're looking for a higher caliber host right here! Now, let's keep moving on our quest to learn more on how to edit the homepage on WordPress blogs
Step 2: Get Everything Set Up
Next, you'll need to get everything in gear. Log into your WordPress Portal with your administrative login and password. Once you're in, there are two possibilities. If you have not set up a homepage yet, you should see a popup in the middle of the screen on your Portal's Dashboard page that looks something like this:
If you do see this, then just click the link that says "Set up your homepage" to get started learning how to edit the homepage on WordPress. If you don't see this, all you'll need to do is copy this URL:
https://example.site

/wp-admin/customize.php?autofocus[section]=static_front_page
Then, replace "example.site" with the domain name of your WordPress site. This is exactly the same link that we advised you to click on in the red box in the previous image. Going to this page will allow you to access your home page settings.
Step 3: Choose Static or Non-Static
This is a critical choice for most WordPress site owners. A "static" site means that the content will always be the same when someone visits your site. This is usually better if the site is not a blog. For example, if you're a game developer and showcasing your games, chances are this is the best way to go.
On the other hand, "non-static" generally just means "show all my blog posts starting from the most recent" and is the best for blogs. The best use case for this would be if you were starting a site that sometimes has breaking news. Regardless of your choice, you can follow along to learn how to edit the homepage on WordPress sites. WordPress will (usually) ask you this the first time you try to set up your homepage in the left-hand column as shown:
If you just leave the default, "Your latest posts" selected, you won't have to take further action (but then this tutorial is no fun!). However, if you select "A static page", you'll see that two dropdown menus appear: one for the Homepage and the other for the Posts page. 
For the purposes of this tutorial, we are going to make a new WordPress front page. To do that, please click on the "+ Add New Page" link under the "Homepage" dropdown. It will change to a prompt for a page title. Just enter in something short, and hit "Add".
Next, you'll see your new title pop up on your WordPress home page. Once you see this, you can optionally click "Publish" at the top-right of the left-hand column, and then click the little Back Arrow as shown below to get to the rest of the settings.
Step 4: Finally Tips on How to Edit the Homepage on WordPress
The time has come to show you how to edit your new WordPress home page (beyond the title, which we just did!). Your first choice as the new captain: Keep the theme or toss the theme? You will see a very clear option to "Change Theme" on the left-hand column panel.
Remember, you can always keep a theme and customize it if you think that it's generally what you want. However, most hosts stock lots of themes. Especially if you're just beginning your journey, it's worthwhile to invest 10 or 15 minutes in looking around to see if there is a more fitting theme for your site!
We'll briefly hit on each item in the image below:
If you have a logo for your site, then you'll want to check out the "Site Identity" item. That lets you upload the logo and say whether to show it as reflective or not.
The "Colors" option lets you set your primary and secondary colors. That means the general page background color, link colors, and more. The best part is that it comes with a cool color picker, so you don't have to waste time trying out random hex colors!
The "Theme Options" item is theme-specific. It usually will let you decide when and where to show items like a search bar so visitors can find your posts more easily. Especially if you've just changed themes, this is one you will definitely want to check out!
If you're a basic user, you can ignore the "Cover Template" option for now. You won't be needing to customize it, at least to start out. That topic starts to stray from our main article topic, which is how to edit the homepage on WordPress.
Yes, there is a "Background Image" option. I strongly encourage you to tread very carefully with this one. There are two reasons. One is mildly important and one is very important! The mildly important reason is that, unless it's a background image of a mild color gradient or you have a very niche site, general background images are not how to edit your homepage on WordPress in a manner that will appear too professional…
The even more important reason to think about this choice carefully is that the vast, vast majority of images online are copyrighted. Of course, there are some "royalty-free stock images" that you can search out if you have your heart set on getting a specific image. Remember, there are literally teams of lawyers who scour the Internet for "unauthorized use" of photos owned by their (very) rich clients. If your site is used for any commercial purpose, you could be looking at some very steep civil fines.
My last note on the use of background images is that if you are going to use one, please use a scalable one! Do not use a "fixed size" background image, since it will display differently on different browsers! If none of this makes sense, don't use a background image at all!
The "Menus" and "Widgets" items allow you to add easy navigation menus to your site and cool little items to your home page. You can experiment with the graphical menu builder and see what widgets are freely available!
Of course, the "Homepage Settings" item is what we began this tutorial with. That leaves us with just one thing…
…And that is the "Additional CSS" item. This may look minor, but it will make your life much easier as you go forward on your WordPress journey. While there are seemingly infinite plugins available to style anything any way, this lets you edit the raw CSS of anything on your WordPress site, including your home page. The code you see in the box is what we used in an older tutorial to demonstrate how to change the background color of a page.
I hope this tutorial has been helpful with either getting started with your WordPress journey or continuing your existing one! Even though there seem to be infinite WordPress resources (all of which are inferior to CleverSequence, of course…), many of them are simply trying to sell you a specific plugin or other vendor services. This article is meant to simply help you feel more comfortable with the tools you now have at your disposal! Now that you've read it (and definitely not skimmed it), you should have a good handle on how to edit the homepage on WordPress for your website or blog.
In summary, here's what you have to do:
Make a backup of everything.

Ask

if you don't know how.

Get to the Home Page setup wizard.

Set the wizard to "Static Page" and proceed.

Go through each option presented on the wizard and customize as necessary.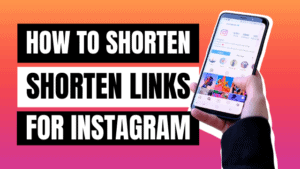 People love Instagram. That's because it allows you to share stories and information with others in a fun fashion. You have probably heard that images
Read More