The proliferation of social media from its beginnings as a tool for people to connect with family, friends, and strangers of like-minded interests to its current and ever-evolving iteration as a cornerstone in the average person's life is undeniable proof of the importance of social media in business communication.
While many of us are familiar with the presence of any number of brands on our favorite social media platforms, it is still important to reiterate what an effective use of social media can have on the growth and staying power of a business in 2021 and the years to come.
Importance of Social Media
But before we get into that, let's first address the importance of social media separate from its use as a vital tool in business communication. Now that social media has become deeply integrated into the average person's daily routine, its ability to rapidly disseminate information among countless consumers is the reason it plays such a vital role in the many and frequent cultural revolutions we've seen in the last couple decades.  
The novelty of social media stems from its ability to connect people – to share ideas and influence opinions and behaviors.
Prior to the advent of social media, trends only truly found traction through television, radio, and physical prints of magazines and newspapers. Yet in today's electronic world, millions of people are frequently exposed to content of an astonishing variety within minutes if not seconds of the content being published. 
And while this has obvious implications in the importance of social media in business communication, this illustrates perhaps the most powerful aspect of social media: the ability to directly connect with and potentially influence an individual's opinions and behavior. 
Is social media necessary for business?
Now, for those who are still hesitant to believe in the importance of social media in business communication despite the previous section, here are just some quick reasons to invest in establishing a social media presence with your brand:
Easily

announce

a new business or brand

Grow

your customer base with a variety of engagement opportunities

Increase customer

loyalty

by establishing a sense of community
Each of these points will be addressed in further detail within this article along with many other valid answers to the question "is social media necessary for business?" – but before we get any further, it is important to note that a brand's social media presence is not something that will always see immediate returns on investment (especially in the case of B2B). 
Social media is about a long-term relationship with your customer base, establishing a consistent voice and presence that consumers can turn to when they want to determine whether or not a brand aligns with their own personal goals and themselves as individuals.
Struggling to come up with content ideas? check out: 28 Free Content Ideas by TheSamHaroon
Importance of Social Media in Business Communication (The Benefits)
That being said, social media does not have to be your brand's sole marketing tool, but it would be a waste to not acknowledge and utilize the benefits of social media communication as part of your brand's marketing strategy as a whole. Over time you will see the importance of social media in business communication as your brand's online presence continues to grow.
Television and radio spots, both physical and electronic magazines and newspapers, stands at festivals and conferences, and other traditional forms of marketing continue to drive leads to a certain extent, but as people spend more and more of their time on social media – whether on their smartphones, tablets, or computers – brands need to follow the consumer if they are to stay top of the mind and truly compete with other brands of similar services or goods. 
Whether a business is just starting or already has a couple or even decades of years under its belt, the importance of social media in business communication has only become increasingly evident with its ability to do the following: 
How to announce a new business on social media
As any fledgling entrepreneur knows, starting your own business is both a terrifying and exciting process. From conception to launch and beyond, everything is in your hands, and if you're lucky enough to have a team to share in the journey, they'll be there to not only provide support but also different perspectives that will allow you to troubleshoot possible issues with your business prior to launch. 
Now, ensuring the usability of your service or product is definitely important, but so is ensuring enough people know about its existence in the first place. And this is when the importance of social media in business communication comes into play. 
Social media provides access to millions of consumers around the globe, many of whom fall under your brand's target audience. It's just a matter of reaching them. Friends and family are vital resources when it comes to getting your brand out there, and since you, as an individual most likely have your own personal account, it is easy to share your business account with others already following you. 
The importance of social media in business communication also comes from the ease with which you can tag your content with related keywords, and once consumers search those keywords, your content is likely to appear on their feed, thereby increasing your virtual visibility and establishing the value of your brand without being overbearing.
Yet simply relying on others to share your page or using a variety of tags to reach people not already connected to you and your team is not utilizing all the tools provided to you by social media platforms.
How can social media help a business grow
The following techniques are just a sample of the many reasons for the importance of social media in business communication. They can be applied to both when a brand is in the announcement phase – prior to and during launch – and the perpetual growth all businesses hope to see in their customer base. 
Geo-tagging a specific location
Similar in concept to the use of tagging content with keywords, geo-tagging is especially useful when reaching out to a local audience. By adding a location to your post, people running searches in that location are more likely to come across your content and engage with it. 
Especially in the case of restaurants, dentists, chiropractors, or really any local business, geo-tagging notifies locals of their presence, whether it's a grand-opening or a promotion for a special event.
Every business has a targeted demographic, but those within that demographic do not necessarily consume the same content or frequent the same social media platforms.
Influencers themselves are a brand, and they are a brand that has already recognized the importance of social media in business communication to develop their own communities. While it depends on the specific influencer, influencers are potentially much cheaper than running a full-on ad campaign and still ensure the same incredible reach and dissemination of information. 
By picking an influencer with an audience that has the greatest potential to connect with your brand, you have an "in" to a well-formed community that trusts the influencer because the influencer has already done the job of humanizing their brand as one that is trustworthy and relatable. (Humanizing your own brand is important too, but we'll get into that later).
Lately, however, many businesses are moving away from influencers with millions of followers and transitioning to smaller communities of a very specific interest or niche with multiple well-known influencers. Regardless, influencers both big and small, can play a vital role in the beginnings of a new business and the continued survival of an old one, and simply further prove the importance of social media in business communication.
The sense of community is often foremost in a consumer's mind when it comes to choosing a service or a product. Whether from the joy of communicating with like-minded people or from possessing or consuming things that allow them to participate in a community that informs their identity, these deeper connections are made possible through niche communities and again highlight the importance of social media in business communication.
For example, Facebook groups allow brands to create mini-networks specific to their brand. This allows people to connect directly with others who engage with and are loyal to the brand, whether it's discussing personal experiences or troubleshooting any issues that might arise. These kinds of groups are also the perfect place for a brand to perform market research, find beta testers, and even launch products.
While these are just a few ways of "how can social media help a business grow" from infancy to beyond, there are many other tactics and things to consider when using social media. Daniel Hopper's "Social Media Trends for 2020" is an excellent compilation of even more strategies.
Reaching customers through social media
Before you start thinking about "how can social media help a business grow" or even how to announce a new business on social media, it is vital to first consider and then choose the platform(s) most-preferred by your target audience to fully take advantage of the importance of social media in business communication.
Your brand needs to have flexibility in your marketing to meet those preferences – otherwise, you lose out on reaching and connecting with potential customers. Even though many brands may typically have any combination of Facebook, Instagram, and Twitter accounts, do not forget to explore more alternative platforms such as Snapchat or TikTok. 
While your targeted demographic might have similar characteristics, keep in mind that every individual likes to consume content and engage with brands in different ways. Versatility is another key importance of social media in business communication: post images with discounts or event information; post quotes or sayings that align with your brand's mission; post videos providing insight to your business's inner workings.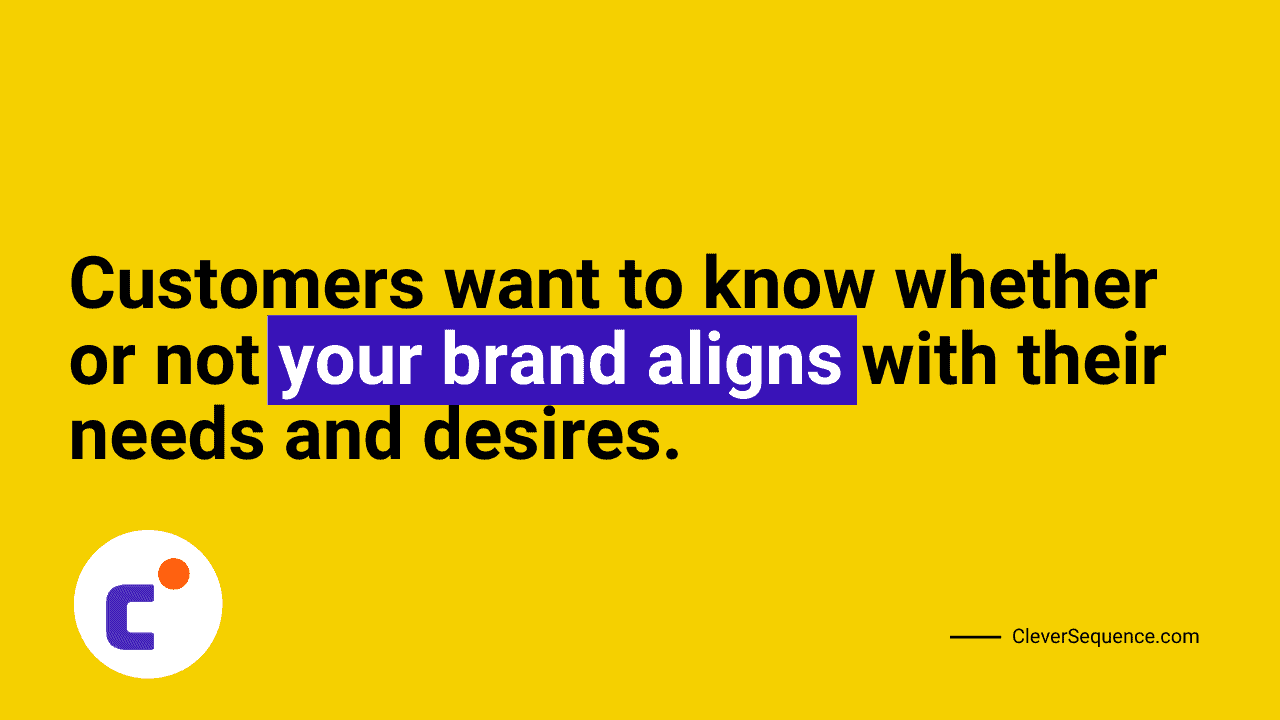 Vary and adjust the medium of your content and the content itself to increase the likelihood of many more customers and potential leads engaging with your content. And when possible, keep the posts native to the platform, instead of forcing the consumer to view the post on another social media network.
This isn't to say you shouldn't link to your brand's homepage. Of course, that's the place you ultimately want consumers to visit, and it would be counterintuitive to the importance of social media in business communication to refrain from doing so. But your brand must also appreciate the distinct features of each platform and optimize the content accordingly.
Here's a free solution to create a landing page, similar to LinkTree but in WordPress.
Each platform values certain kinds of content over others (e.g. text, images, videos). Some platforms value short-form videos while others value text posts often paired with images. It will take time to adjust your content accordingly, but optimizing your content means maximizing the impact it has on the given platform.
In the case of B2B, the benefits and rewards are a little less forthcoming, but the importance of social media in business communication is still very much present. As your brand continues to publicly engage with individual consumers on a variety of social media platforms, these moments also act as auditions (so-to-speak) for other businesses to determine whether or not they want to collaborate with your business.
This mutually beneficial exchange gives both brands the opportunity to tap into a client base that they have potentially never reached before. By each brand affirming their trust in one another, many consumers within each client base will also choose to trust in this new partner because they trust your brand and vice versa.
By appreciating the nuances of the various social media platforms, your brand will maximize every customer engagement opportunity.
Customer service and recovery via social media
Reaching customers through social media extends beyond finding new customers and engaging with current ones. It also serves as a medium for opportunities of effective customer service and recovery outside of traditional phone calls and email correspondence.
With a social media management team that understands the importance of social media in business communication, businesses have the opportunity to prove their dedication to the customer experience by proactively addressing any concerns their client base may have, especially in regards to problems that seem to be a frequent experience for a multitude of customers.
While a customer could just as easily call a generic customer service phone line, or wait hours if not days for a response to an email, more and more people are becoming increasingly comfortable seeking help through their social media accounts. And it's up to brands to meet their customers halfway and offer customer service and recovery via social media for those who are more comfortable communicating in that manner.
Given the public nature of social media, it is imperative for the teams in charge of a business's social media accounts to excel in both brand marketing and customer service. Another key importance of social media in business communication comes from these daily and public customer engagement moments are opportunities for the brand to establish its image and strengthen the loyalty current customers have with the brand. With enough traction, such moments will also be noticed by potential future customers.
Social media presence for business?
A major factor to the importance of social media in business communication comes from its ability to control the image your brand carries in the mind of the customer base, which ultimately determines the success of your business moving forward. Humanizing your brand, reputation management, and emphasizing a sense of community is all possible through the effective use of social media.
Instead of just showcasing goods and services, social media is a major opportunity to humanize the company – prove to the consumers that your company is an entity that exists beyond trying to sell something, and you'll harness the importance of social media in business communication. 
This is the moment to capture your audience's attention with your brand's personality and values. Why does your brand exist? What problem does your brand solve? What is your brand's mission and how does your brand strive to achieve it? Add in a touch of emotion, and then add your call to action. Your story should be comprehensive yet concise, while keeping your voice consistent throughout your accounts.
Social media accounts are often one of the first places a potential customer will visit to verify whether they want to try your service or product in the first place. And for those already part of the client base, they will often turn to social media for any issues they may have. This is the importance of social media in business communication: consumers are already on the platform without brands having to pull them in.
Knowing that there is someone readily available behind the brand's handle on social media, someone with a personality who can connect with their audience, is the difference between a customer dropping a brand because of a problem and them being willing to work through a solution with your company. 
And when others within the community witness such positive interactions, they are more likely to share their experience with their friends and family and remain loyal to the brand.
Through social media, customers can find and engage with one another, bonding over their mutual love of your brand and strengthening the sense of a positive and enriching community full of like-minded individuals.
To question "social media presence for business?" is to question the importance of social media in business communication and what is really just the new and more cost-effective form of word-of-mouth. Even complaints and negative reviews posted on social media, depending on how they're handled, are more opportunities for a brand to personalize the customer experience and prove that their customers are still important to them even after the sale.
Importance of Social Media in Business Communication (The Impact)
Just because a business is smaller in terms of budget, operations, and client base doesn't mean that same business can't utilize social media to the same extent as bigger businesses. If anything, the impact of social media on small businesses is even easier to gauge, especially from the onset of opening any social media account(s).
A smaller business might be working with a smaller team, but anyone with access to the social media business account(s) can post the occasional (ideally frequent) updates on new services or products. Posting discounts for followers of the account is especially useful for getting more engagement on your post. Pictures of your business are also an incredible way to entice people to visit your business. By controlling the images you post of your business, you control the exact framing of your brand's online presence. But even posting things as small as letting customers know store hours or parking information is vital to businesses with physical locations.
Your brand doesn't have to embrace full-on character acting to engage with consumers (like some well-known brands on Twitter), but establishing and maintaining a presence increases brand awareness and customer loyalty. Here are a few ideas to help you connect with your customers.
Furthermore, as emphasized countless times before, the importance of social media in business communication comes from its ability to connect people, and that includes other small businesses – not just consumers. Small businesses can reach out to one another for advice on best business practices and to collaborate for future events. 
These communities are a resource to those consumers trying to find the best service or product suited to their needs. Collating and comparing information can be difficult for the individual, so places that do that job for the consumer – like our article comparing reliable web hosting companies – are indispensable to the consumer experience.
It might feel strange to consider websites such as Yelp, Google My Business or Twitch as social media networks, but their fundamental operations still function as gathering places of both people and information, which is the key importance of social media in business communication.
In the case of Yelp and Google My Business, the benefits of having an account for your small business comes in the obvious form of customers being able to leave honest reviews of your business, to which you can easily respond and address any concerns they may have. 
In Twitch's case, small game studios can reach out to Twitch streamers to play their games (either in beta or full-release) to garner interest and potentially convince viewers to check out the game on their own time. Indie game developers don't have the same budget as massive game studios, so Twitch Streamers and YouTube Let's Players are absolutely vital for marketing efforts – especially in cases where the game developer is a one-person studio. 
By making your brand available on these social networks you can increase engagement by checking in with your customers and interacting with their posts that mention your brand. These posts earn even more interactions from that customer's followers, and you as a brand prove the importance of social media in business communication by showing that you are listening and that you care about the customer experience.
These individual narratives and the way your brand approaches them, showcase your business's dedication to its mission. Something that both big and small businesses should strive to demonstrate every day they are in operation.
Why is social media important today
So of course the importance of social media in business communication comes from its ability to connect brands to their consumers and potential leads. But beyond business communication, social media is, at its core, the exchange of information. It can extend beyond what one would typically think of as social media networks (such as Facebook, Instagram, and Twitter) and can potentially include blogs, forums, video sharing platforms, virtual worlds etc. These are all avenues for communication, which is the keyword to understanding "why is social media important today."
We all know about viral videos, and we all know about the latest trends (whether in regards to fashion, humor, politics etc). That's because we are constantly opening our social media accounts to consume that information, allowing it to change the way we think, the way we dress, the reasons we laugh. It would be too dramatic to say social media controls our lives like some kind of evil villain in a technological dystopia, but to ignore the effect it has on our times and our society is to ignore the vector by which we as a civilization are growing and evolving.
You didn't come here to ponder the role social media has in the evolution of communication and the implications that has on human society. You came to better understand the importance of social media in business communication to strengthen your brand's social media presence – points that can all be summarized in the following:
More direct control over your brand's reputation

Multiple customer engagement opportunities, including service and recovery

Foster a loyal community of customers who can vouch for your brand to new leads
Social media is a powerful marketing tool in the hands of any business, big or small, and it will continue to be for the rest of this year and beyond.