When it comes to growing your following, spreading your news, or getting the word out there about who you are, what you do, and why you do it, nothing can be more effective than publishing a blog – an online portal for people with similar interests to read up on the topics that interest you, too.
However, too many new bloggers tend to go with the wrong web hosting provider to make their blog public, often leaving them with crashes, website failure, poor load times, and inconsistent SEO scores – all of which will most certainly contribute to a dwindling following!
In our minds, we believe that it's always best to go with a professional web hosting provider to ensure that you have all the tools you need to grow your blog from the ground up. But just in case you're still skeptical, take a look at the top 5 reasons for web hosting your blog down below!
Forget about downtime because when you work with a premiere web hosting provider for your blog, you gain access to professional servers and a high-quality network infrastructure designed to maintain optimal runtime. In other words, site crashes are a rarity, which means that you can continue to connect with your readers and followers at all times.
Your user experience should always be of the utmost importance to you. When your followers come to pay a visit, you want them to have an enjoyable experience, which means that anything from poor functionality to slow load times can damage that experience. A professional web hosting provider will guarantee faster load times, so that your followers can access the content that they want quickly and without issue.
Not everyone is a web developer, which means that when things go wrong, you could find yourself scrambling to ensure that your blog stays up and accessible. Most of today's popular web hosting providers offer 24/7 support and are always ready to help ensure that your site stays up and running.
Personalize your blog and give it its own identity. Many of today's most popular web hosting services allow you to completely customize your domain registration, so that you can completely personalize your web address and make it appear just how you'd like it to appear.
Don't fall for an extraordinary price – nearly all of today's major web hosting providers offer cheap web hosting that doesn't break the bank. Most hosting plans are billed annually and can come as low as $100 a year – even with a custom domain registration! Trust us, when it comes to web hosting plans, there's always an affordable option out there that delivers all of the benefits described above.
Check out our list of the cheapest web hosting services out there.
Have We Convinced You Yet?
So, what do you think? With all of the benefits listed above, plus a whole world of benefits that come along with each individual web hosting provider, you can take your blog to the next level.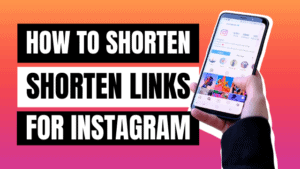 People love Instagram. That's because it allows you to share stories and information with others in a fun fashion. You have probably heard that images
Read More