Your domain name is one of the most essential components of your entire business today, as it will dictate how easy/hard it is for ideal consumers to find you and buy from you. Every website needs a catchy address, which is why we advise you to do your homework and follow our tips below before you pursue the best web hosting package available to you today.
Let's get started:
Before you check domain name availability, it's first important to study your niche and know what your ideal consumer wants. What's their age? What are their interests? These are all things that you should keep in mind as you pick a name that resonates with different generations. Take the time to look up the most popular keywords and search terms that these people use, helping you to create a name that's in-line with their search components.
Check Domain Name Availability
There are dozens of free domain name registrars online (instantdomainsearch.com, godaddy.com, namecheap.com) that will help you determine if your ideal domain is available or not. This is when you are going to discover that the current name you have is too common.
Be sure only to consider ICANN accredited registrars, as well as their customer service support rating to ensure they are the ones you want to work with.
We like Namemesh
Pick a Top-Level Domain (TLD)
There are more options than the .com ending to domains today. Top-Level Domains (TLD) provide you with access to .net, .info, .org, etc. so that you can find a name for your business that is fun and catchy (many .coms have already been snatched up). It is essential to understand that TLDs like .info are less searched than .com, so you'll still want to choose a unique name that someone can't confuse with another website. And as always, choose a .com whenever possible. If you're considering a discount domain, just keep in mind the lower level of visibility.
Shorter is Better Than Longer
Shorter domain names are generally more accessible for people to find, remember, and spell out when they are trying to find you. Most of the "good" single word domains names are gone, but you can still get shorter ones with a little creativity. Keep the slang out of it, too, if possible. You want it to be able to age with grace.
Avoid Trademarked Domains
If you think that buying domains similar to trademarked names, like uspss.com is a good idea, think again. With any kind of trademarked word in your domain name, you are going to face some legal troubles. Now, it's impossible to know all trademarked names, which is why we recommend you check here. It's better to be safe than sorry!
Are you ready to secure a TLD that is right for you? Follow our tips above to get started!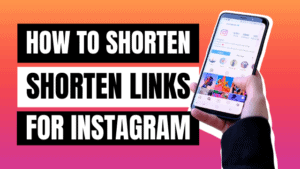 People love Instagram. That's because it allows you to share stories and information with others in a fun fashion. You have probably heard that images
Read More