Web development is a lucrative and viable career option for those who have an interest in technology. Unfortunately, there's no set path to become a web developer, especially if you don't yet have a related degree or experience. 
That being said, there are plenty of ways to "get your foot in the door" when it comes to the field. We'll take a look at how to get into web development with no experience and what to expect once you've mastered a major web technology!
How to Get Into Web Development with No Experience
From the outside, web development can look quite intimidating. After all, the term encompasses many generations of technology. That's why it's important to not rush the process. Web development has a lot of layers that you need to master before you can create larger, enterprise-grade projects, so learning how to get into web development with no experience isn't an easy feat, but it's certainly achievable. 
If you're simply looking for how to get your first job as a developer without any prior experience, I'm afraid I'll have to disappoint you. With the amount of free learning resources and existing talented developer pool, it's very unlikely that a company will hire you if you do not have either a related degree (like a bachelor's in Computer Science) or at least a portfolio of your hobby work.
Before that high web developer salary can become reality, you're going to need to learn just a few terms. The Internet operates on a "client-server" model. 
The browser you're using to view this page right now is the "client". The content you're reading right now has already been "served" to you and "cached" (temporarily stored) locally. Essentially, the client sends a request, the server responds with appropriate data, and the client "caches" that data.
Does that sound simple? Great! You've completed the first step of the training you didn't know you just enrolled in on your quest to learn how to get into web development with no experience!
Every web application uses a "stack" of technology. That's just jargon that means the full list of technologies used by a web application. 
There are three invaluable tools that have been around since web development began and continue to be used (often in modified forms):
JS (JavaScript)


Note: JavaScript has

nothing to do with Java

! It was a marketing thing gone wrong…
HTML has always been the root of everything web-related. Learning HTML will put you at a huge advantage. Many people who want to learn how to get into web development with no experience often rush this stage, effectively ending their careers before they began.
HTML isn't complicated, but it's very specific and takes some getting-used to. If it doesn't make sense at first, don't worry about it. Just keep practicing until you can make a very basic page without referring to outside resources!
CSS has evolved over the decades from having very few options to allow almost any stylistic customization humanly possible. One of the secrets of how to get into web development with no experience is to learn CSS. It is, after all, what lets you change the font, page color, text color, and even fancy animations!
CSS has lots of ever-changing rules, and support for various types of styling can even vary by browser! Be patient as you go through CSS.
JavaScript is what enables us to do stuff on the web. It's behind virtually every "web application" and is also behind most "web development frameworks" you might hear about (such as Angular, React, and Vue). Many up-and-coming developers use their JavaScript projects to get jobs, since unique and well-written JS projects often make for great portfolio pieces!
Protip: JavaScript is a huge piece of how to get into web development with no experience!
Learning How to Get Into Web Development with No Experience
There's no single resource that will show you how to get into web development with no experience. However, for HTML, CSS, and "vanilla" (or "standard") JS, w3schools.com is a great place to learn! 
It's completely free and has very small lessons, complete with a code editor that lets you toy around with the languages!
Assuming you've mastered HTML, CSS, and JS to a considerable extent, I have to say you've come quite a long way on your quest to learn how to get into web development with no experience! Just a few more steps and you'll be crushing that junior developer position interview!
Specialization is Everything
Although it's a huge undertaking to learn HTML, CSS, and JS, it is not enough to get a job in the industry. You will need to choose a "specialization", usually in the form of a framework.
As we mentioned before, React, Angular, and Vue are all viable options. Although they're called "frameworks", learning each one is practically like learning a new language! You'll likely need to devote more time to learning these than you did to learning HTML, CSS, and JS combined.
I did say I would help you learn how to get into web development with no experience, but I never said it would be easy. However, I will say that it definitely pays off, both literally and figuratively!
Ever heard the old adage "if a tree falls in the woods, and there's nobody around to hear it, did it actually happen"? Essentially, if you don't put your work out there, it can't help you land a job! 
A crucial part of how to get into web development with no experience is knowing how to put your projects out there and when to put them out there for the world to see! 
First, do not put up a project with code that isn't yours! That will work against you. Companies use algorithms that can figure out that you copied code, even if you change variable names and move some functions around.
Second, only put up the final version of a project. Drafts and incomplete projects make your portfolio look very unprofessional. Remember, your goal shouldn't be quantity, but rather quality of projects.
Our tutorial on how to get into web development with no experience wouldn't be complete without an introduction to the wonderful world of "version control". In short, version control allows developers to simultaneously develop on different parts of projects. We won't bore you to death with the details, but one such version control method is called "git". 
"Git" is a program that allows for distributed version control. That means that there is a central "repository" of code and different "branches" that may have various features that have not yet been implemented into the main program yet. The "master" branch is where the current version of the program is kept and should be runnable at all times!
Although we did inch closer towards teaching you how to get into web development with no experience here, we recommend that you take a closer look at how git works via GitHub's comprehensive tutorial.
GitHub remains the most popular place to store completed projects. It's not uncommon to see a GitHub URL on a web developer's resume. Some web developers actually treat their GitHub profile as their resume! 
After you sign up, you'll need to create a "project". Then, in the "master" of the project, you'll need to dump the code you created earlier. Make sure that the code is clear and concise. Try to have a friend in the industry take a look at it before posting, if possible. 

After you have posted your first project, make sure it's descriptive! Developers aren't exactly known for their ability to communicate, so make a point of making a detailed biography of yourself on your profile, and describe the project(s) that you upload succinctly in the README.md file that GitHub automatically creates for each project.
Although these are all the ingredients needed to learn how to get into web development with no experience, they will not make a job land in your lap. Actively apply for jobs and make sure to include your GitHub profile in your applications (that shows companies that you're really into it).
Also, remember that even if you eventually want to become a freelance web developer, it's always best to have experience in any industry before making a run at it on your own!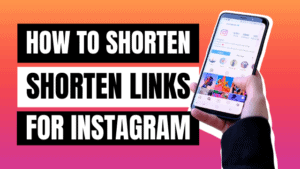 People love Instagram. That's because it allows you to share stories and information with others in a fun fashion. You have probably heard that images
Read More